Hot Forming Elbow Machine, Diameter 89mm
Hot Forming Elbow Machine to a Diameter 89
Hot forming machine PO-3000 is machine for produce elbows to a diameter 89mm from carbon steel and allow steel elbows. This equipment is very productive because allows to product elbows in 4 stream in a same time.

This hot elbow forming machine is constructed specially for mass production elbows.
Technology of elbows production:
Cut the tube of the correct size
Passage the tube through special mandrel
Calibration elbow in special stamp - calibration stamp
Finishing working in beveling machine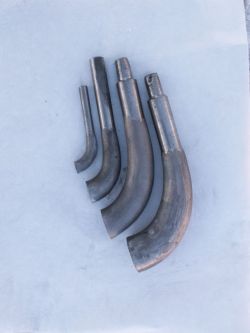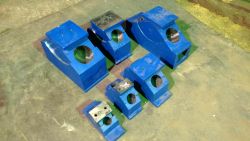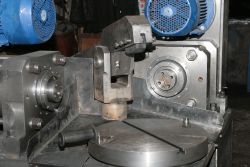 We offer you pipe reducer machine also. When you produce elbows you have a remnants of the pipe. You can use them to produce reducers.
Technical characteristic
Name of the model

PO-3000
Diameter of elbows
33,38,45,57 mm - in 4 stream in the same time
76,89 mm - in 2 stream in the same time
The quantity of taps in the work shift
300-2000
Service staff
3-5
Structure of the equipment

1. Hydraulic press

Dimensions, mm
4000 mm х800 mm х1000 mm
Electric pover, kW
7,5+1,5
Weight, kg
1000
Pressure in hydraulic system, kg/cm2
10 —60
Oil tank volume, l
120
*** we can equip gas burner
2. Furnace for heating

Dimensions
1400 mm х960 mm х700 mm
Electric power, kWh
2,2
Weight, kg
1000
Fuel consumption, l per hour
5-10
3. Hydraulic press with special hot forming mandrel

Dimension
2200 mm х1000 mm х800 mm
Electric power, kW
7,5
Weight, kg
1000
The capacity of the hydraulic system, l
50
The price includes customer training