Hot Forming Elbow Machine, Diameter 325mm
Hot Forming Elbow Machine. Produce Elbows to a Diameter 325
We offer hot forming elbow machine. This machine characterized by high productivity.
The model PO - 25-2r is intended to priduce elbow to a diametr 325. But we supply hot forming elbow machine to produce elbow the size that you want.
The technology to produce elbow:
cut the tube
hot forming (use special hot forming mandrel)
calibration
finish in beveling machine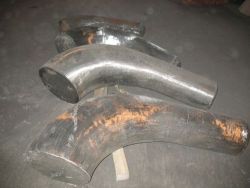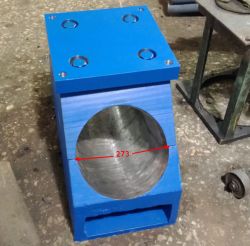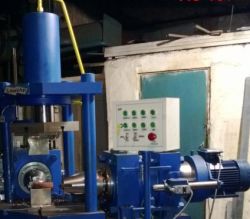 We supply you machine to produce reducers - pipe reducer making machine. For produce reducers you can use remnants of pipe after production elbow.
The model of hot forming elbow machine

Technical characteristic

Name of the model
PO-25-2r
Diameter of elbows, mm
108,114,133,159- в 2 ручья
219,273,325 в 1 ручей
The quantity of taps in the work shift
20-280
Service staff
3-5
Structure of the equipment
1. Hydraulic press

Dimensions, mm
5170х1220х1645
Electric pover, kW
21
Weight, kg
1820
Pressure, kg/ cm 2
10 — 90
2. Furnace for heating. We can equip gas burner

Dimensions, mm
2200х1700х2400
Electric pover, kW
3
Weight, kg
2350
Fuel consumption, l per hour
16-40
3. Hydraulic press with special hot forming mandrel

Dimensions, mm
2500х1570х1730
Electric pover, kW
7,5-11
Weight, kg
1350
The capacity of the hydraulic system, l
85-100